Keyword: Masters
2 results total, viewing 1 - 2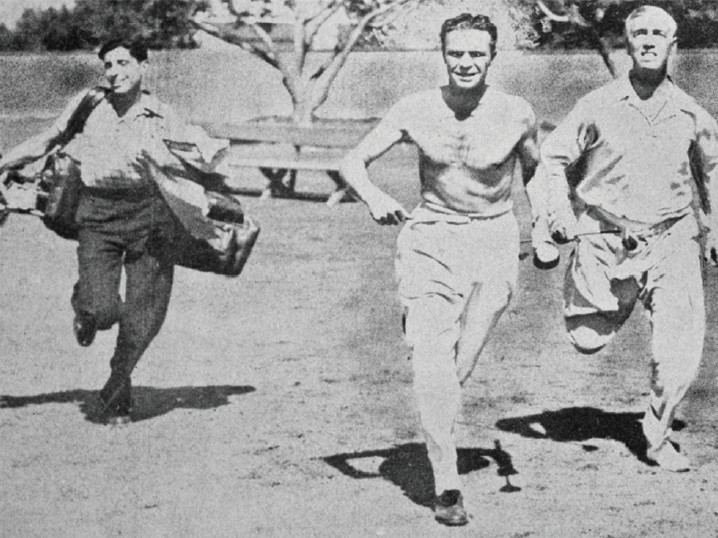 Eighty years ago, the "New York Journal" proclaimed James Smith Ferebee, a flamboyant 32-year old stockbroker from Chicago, the 'Hercules of Golf'. Yet today, few fans and even golf historians know his name or what he did to earn that designation.
more
Jim Ducibella, Award-Winning Author And Golf Columnist.
|
4/8/18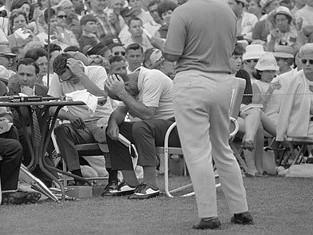 When nerves take over at the Masters' final round, even the best and most experienced on the course can be thwarted. Over the decades, at least a dozen leaders had their dreams shattered in dramatic fashion at the back nine of the tournament's home stretch.
more
WEEKLY SPORTS PUZZLE
---
THIS WEEK
10 years ago
BASEBALL April 2, 2010  Former MLB pitcher Mike Cuellar dies at the age of 72. A 2x World Series champion and 4x All-Star, Cuellar started off with the Cincinnati Reds in 1959 and played for 5 teams, spending the most years with the Baltimore Orioles. He won the AL Cy Young award in his first season with the dynastic Orioles and was their starting pitcher at the 1969 World Series against the NY Mets. Cuellar closed his career with an ERA of 3.14 and 1,632 strikeouts.
20 years ago
BASKETBALL April 2, 2000  At the 19th Women's NCAA Basketball Championship, the Connecticut Huskies defeat the Tennessee Volunteers 71-52. Led by their famed coach Geno Auriemma, the Huskies claimed their second national title. They would win another 9 championships and become the nation's most successful women's basketball program to date. The Connecticut ladies dispatched Penn State at the Semi-finals before taking on Tennessee for the crown.
30 years ago
GOLF April 8, 1990 Nick Faldo wins the 54th annual Masters Tournament held in Augusta, Georgia. Shooting a 278 (-10) and tying Raymond Floyd in the final round after the latter bogeyed on the 16th hole, Faldo emerged victorious in the playoff showdown. It was his second consecutive win at the Masters and third of what would be six career majors. Born in Herdforshire, England, Faldo turned pro in 1976 and has won more majors than any other modern European golfer.
40 years ago
OLYMPICS April 12, 1980 The U.S. Olympic committee announces their boycott of the 1980 Moscow Olympics. A total of 66 countries chose not to attend the games due to the Soviet Union's invasion of Afghanistan. Nevertheless, 80 other nations did agree to send their athletes to the first Olympics that were held in a communist country. Four years later, the Russians and their East European allies would follow-up with a boycott of the Los Angeles games.
Shop Our Designs